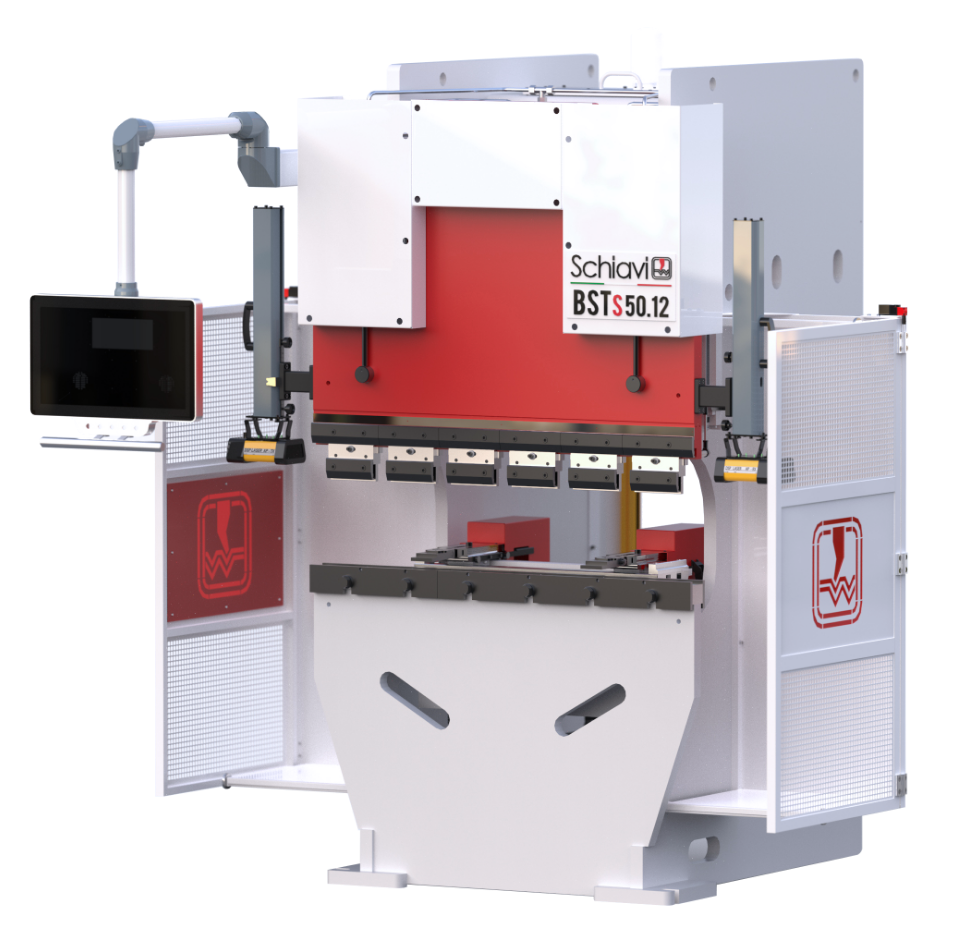 The BSTs range guarantees safety and flexibility in a competitive package. The range has been designed for simple and fast bending but also offers the accuracy and constancy synonymous with the Schiavi name. Equipped with rear mechanics (X-R) and a dedicated Task SK12 CNC, the models range from 500 kN – 1.2 metres to 1250 kN – 4 metres.

Modular lower table

The internationally patented modular lower table maintains the traditional concept of side cylinders which move the upper table, allowing for automatic correction and compensation of table deformations, ensuring its parallelism. The distance between the tools remains constant during bending along the entire bending length, guaranteeing excellent quality results.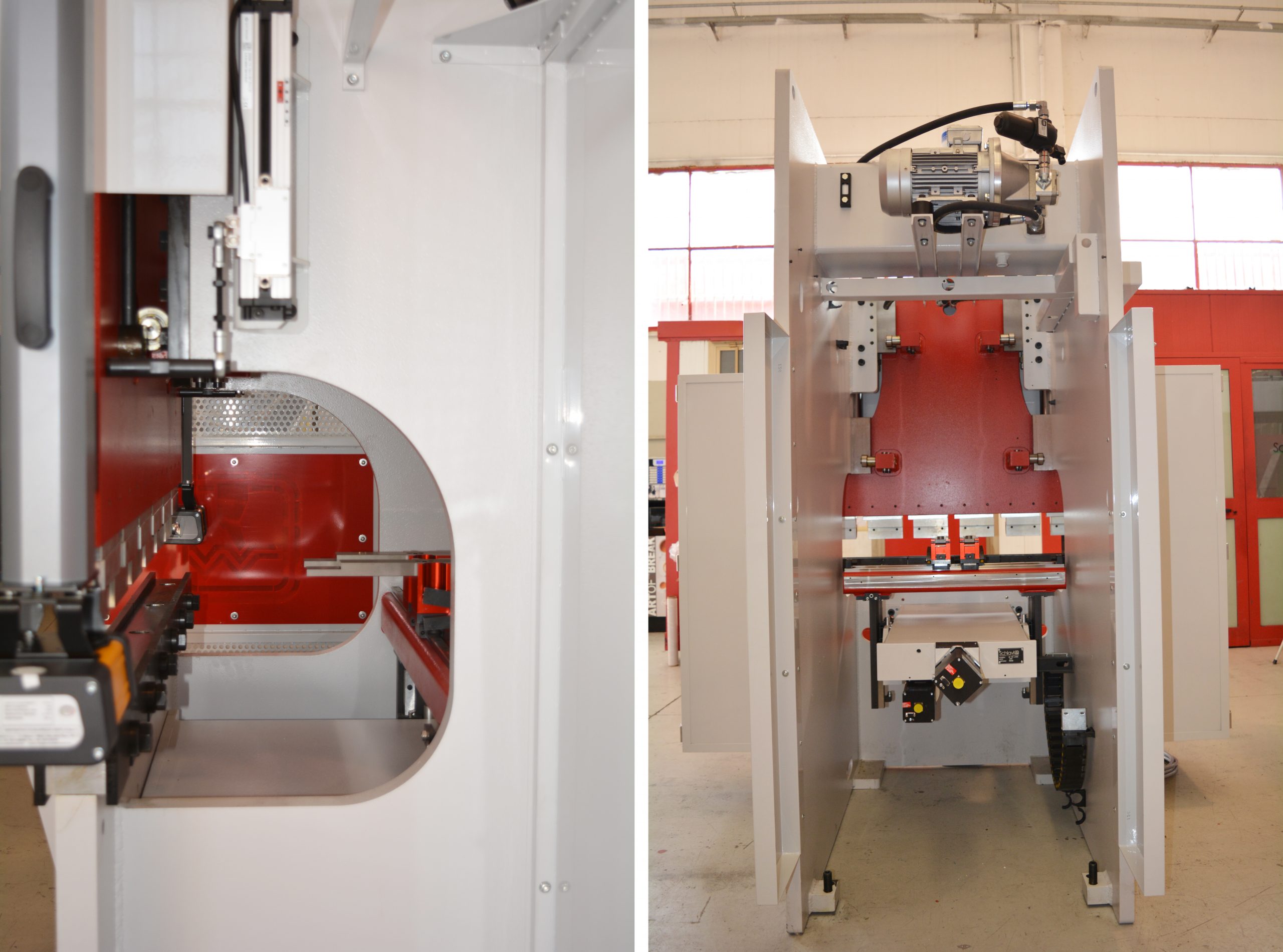 Task SK12: numerical control system
BSTs presses are equipped with a SK12 computerised numerical control with internal microprocessor operation. The SK12 CNC is the compact model of the range and is built with all the criteria of the latest technological developments. It is the ideal solution for 4-AXIS (X – R – Y1 – Y2) press brakes. Speed and ease aid the operator during bending. A 2D automatic bending sequence search can be installed upon request. It is possible to connect the SK12 to the company's network and to the bending system programing office.