Performance and reliability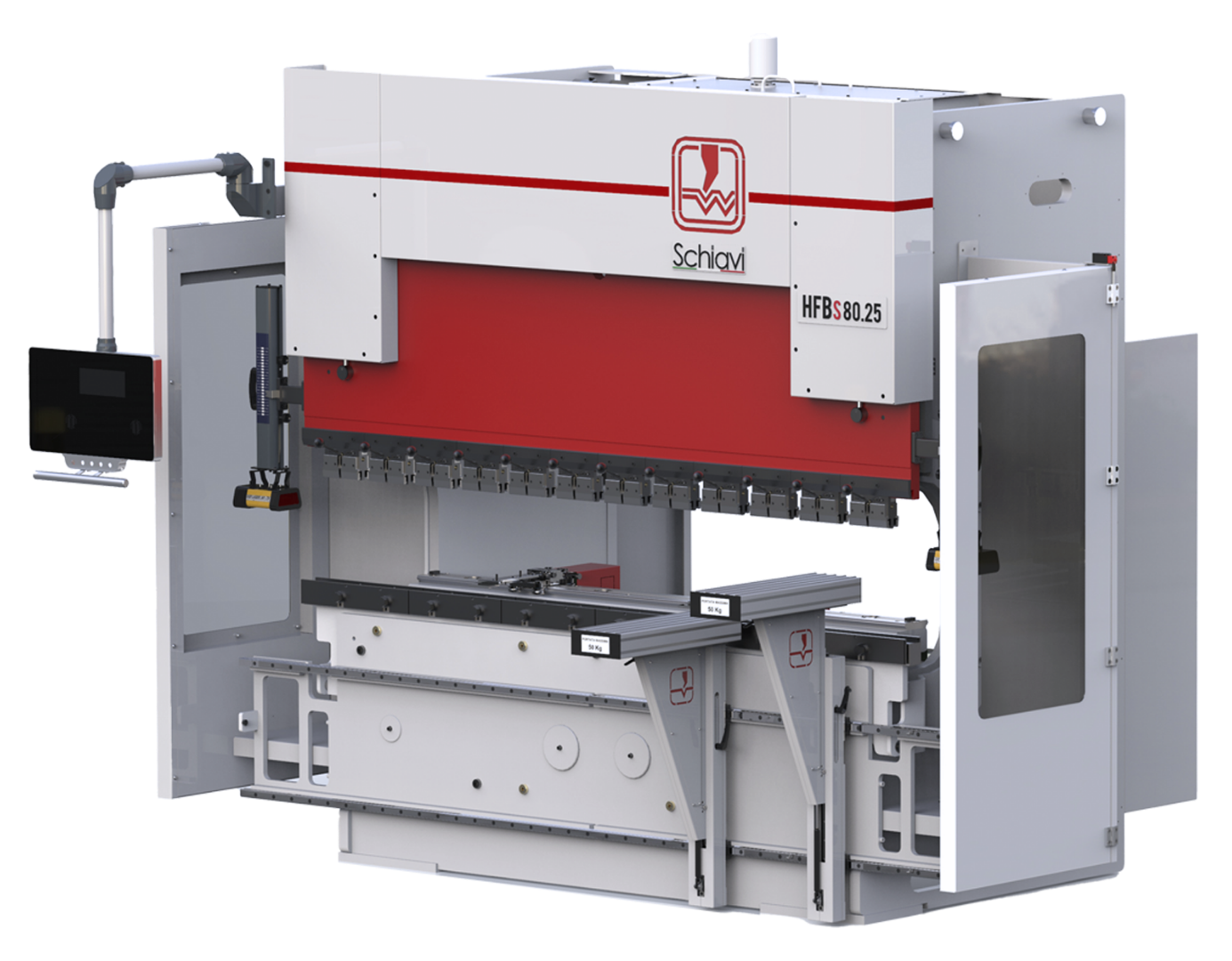 The HFBs press brake is the perfect solution for customers who require impeccable bending accuracy and large-scale production. HFBs ensure high versatility and flexibility with excellent results in the production of different thickness sheet parts. The HFBs model, combined with special hydraulics and state of the art software, offers companies operating in sheet metal machining the perfect means for increasing their competitiveness.

Modular lower table

The internationally patented lower modular table maintains the traditional concept of side cylinders which move the upper table, allowing for automatic correction and compensation of table deformations, ensuring its parallelism. The distance between the tools remains constant during bending along the entire bending length, guaranteeing excellent quality results.
Precise and "gooseneck" centering
The upper table is carried by 4 pairs of bearings that slide on hardened, rectified steel guides that are integrated with the machine sides. Table centring and alignment is guaranteed by the large distance between the upper and lower bearings. Through the innovative use of an additional "Gooseneck," it is possible to accurately measure the distance between the tables, regardless of the structural deflection typical of the bending process.
Reliability

HFBs is a reference because of its very high production capacity, simple to use, reliability and low maintenance costs.
HFBs has been a benchmark for over thirty years. Today, with our in-house software "Task", HFBs can customized or be integrated into standard robotic cells.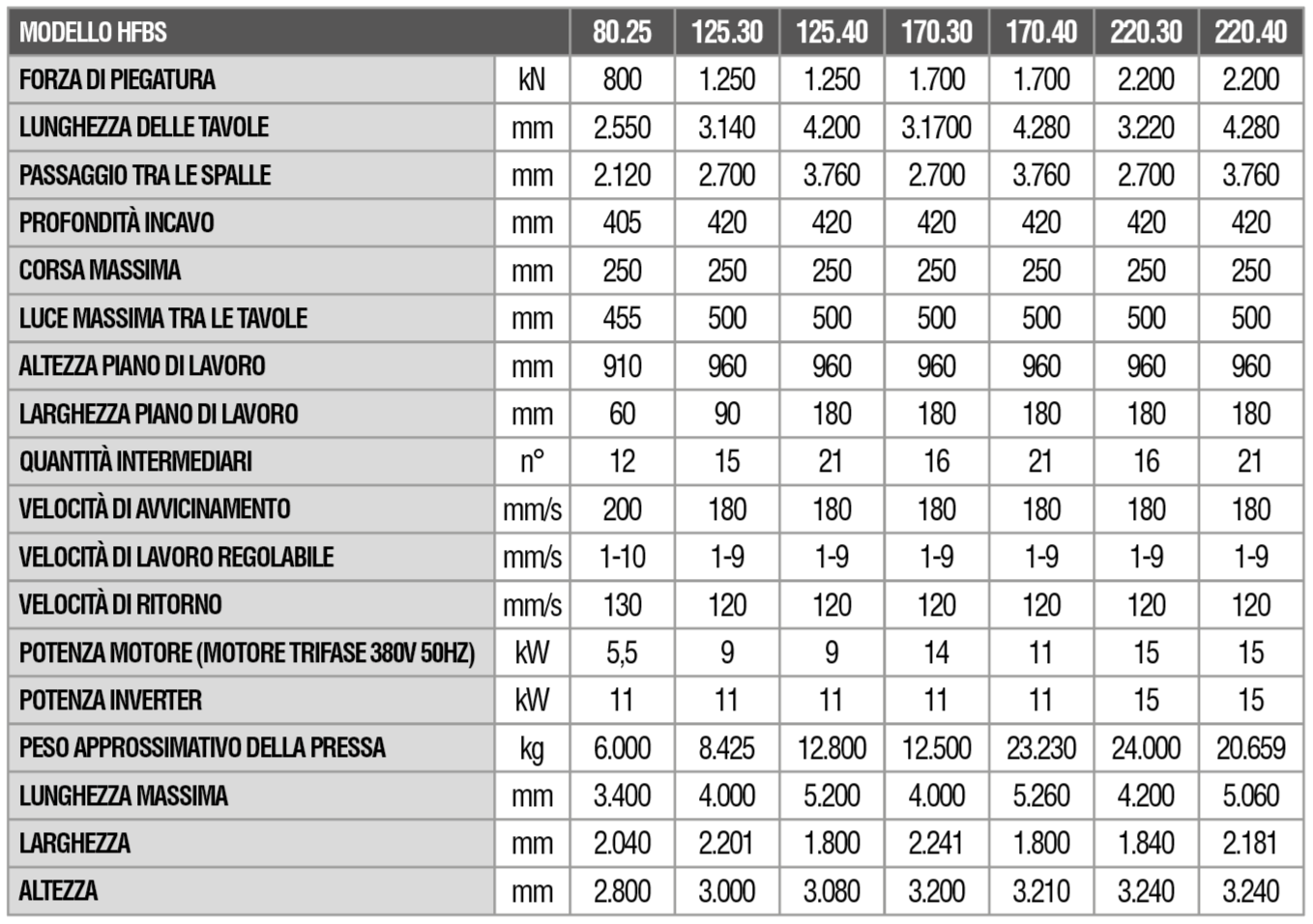 Cambio utensili TXP e TXP2